Product Information
With 195 countries covered, this prepaid SIM card is the essential choice for any multi-country travel. It's an international SIM card, European SIM card, Middle Eastern card, African SIM card, Caribbean SIM card and Asian SIM card - all rolled into one. The Global SIM card offers you savings of up to 85% to ensure you stay in touch and avoid expensive roaming charges.
---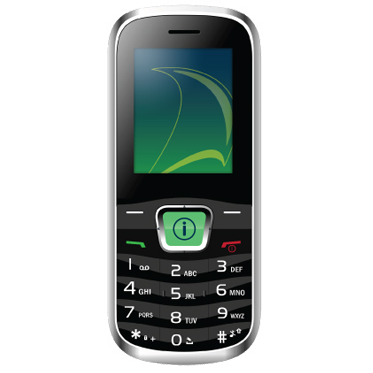 JT Travel Buddy
General Specifications
The JT Travel Buddy traveler's phone is here. This cell phone combines a series of features, such as dual SIM card capability, FM radio and MP3 player, that are essential to today's traveler.
The JT Travel Buddy is easy to use, light weight and with quad-band frequency widely usable. The 24/7 Helpline button provides direct access to Customer Service in multiple languages. Stay in touch with SMS messages - stay entertained with music - and stay mobile with this light weight quad-band cell phone.
Please note:
The JT Travel Buddy does NOT work in Canada, Cambodia, Israel, Japan, or South Korea
The phone does not come with a power wall adapter. It can be charged through any USB source. You can add a USB wall charger to your order during check out.
Key Features
Quad Band (GSM 850/900/1800/1900)
Dual Active SIM cards
24/7 Helpline button
MP3 Player
Loudspeaker
---
Data bundles - get up to 200% more credit
Data Bundles provide you with a separate credit balance which is used for surfing the web, emailing, streaming music and videos and all other kinds of data usage on your smartphone, tablet or laptop.
What's more, because you're buying more credit upfront our Data Bundles provide you with up to 200% additional bonus credit. See the table below for details.
You can purchase a data bundle during the check-out process, or when logged into your online account
| Bundle name | You Pay | You Get | Bonus Value |
| --- | --- | --- | --- |
| Lite Data Bundle | $50 | $65 | 30% extra credit |
| Medium Data Bundle | $70 | $140 | 100% extra credit |
| Heavy Data Bundle | $120 | $360 | 200% extra credit |
Data bundles can be used in any of the following countries:
Albania, Algeria, Antigua & Barbuda, Aruba, Australia, Austria, Barbados, Belgium, British Virgin Islands, Cayman Islands, China, Costa Rica, Croatia, Cyprus (North), Czech Republic, Denmark, Dominica, Dominican Republic, Estonia, Faroe Islands, Finland, France, Germany, Greece, Honduras, Hong Kong, Hungary, Ireland, Israel, Italy, Ivory Coast, Jamaica, Japan, Latvia, Lithuania, Macau, Malaysia, Malta, Monaco, Montserrat, Netherlands, New Zealand, Nicaragua, Nigeria, Norway, Poland, Portugal, Romania, Russia, Rwanda, San Marino, Saudi Arabia, Sierra Leone, Singapore, Slovakia, South Africa, Spain, St Kitts & Nevis, St Lucia, St Vincent & The Grenadines, Sweden, Switzerland, Thailand, Trinidad & Tobago, Turkey, Turks & Caicos, Ukraine, United Arab Emirates, United Kingdom, United States, Uzbekistan, Zimbabwe
Expiry terms
Data bundles expire 30 days from activation. See activation details below.
Activating your bundle
You will need to activate the bundle shortly before you depart for your trip, or upon arrival. If you do not activate the bundle, it will not work and any data usage will utlise your standard credit balance.
To Activate your bundle, simply sign in to your account at rechargeminutes.com and click 'Activate Data Bundle' on your account details page. Alternatively, you can dial 177 from your mobile when using our mobile service.
---
Need help?
Interested in buying, but just need to clear up the facts? Why not ask an expert? Send an email and our team of experts will get back to you with advice, more information or just reassurance that you are buying the right product.
Or, call one of our toll free numbers and speak to one of our Customer Service team who are available 24 hours each day.
---
Terms of Use
SIM and credit expiry terms
For full Service Life and Expiry details, see here.
Data billing
The minimum charge is for 1MB and further usage is charged in increments of 1MB.